We're sorry, but all tickets sales have ended because the event is expired.
ACA L3 Intro to Rough Water Skills


December 10, 2022 - December 11, 2022




08:30 - 17:30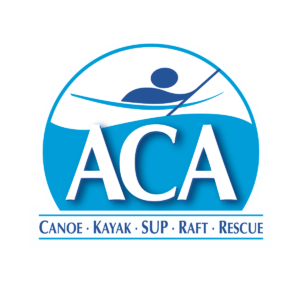 Join Jeff Atkins and RiverCoast for a fun and convenient weekend to improve your rough water skills at San Luis Pass. Come play in the waves!
Description: The  two day Level 3 (L3) Coastal Kayak Skills Course with possibility of working toward an optional ACA assessment during this course or later check-off. Using on-water practice, classroom discussion  participants will practice strokes/maneuvers (including rescues) to increase efficiency, fluidity and control in level 3 conditions.
Led by Jeff Atkins, IT L3 Coastal Kayaking with assistance from Lynne Andrus (bio at "About Us").  Jeff Atkins has over 25 years as a Park Ranger with South Carolina State and County Parks.  His experiences include instruction with the Outward Bound School throughout the USA.  Jeff is a Level 5 Open Water Coastal Kayaking Instructor and Level 3 Instructor Trainer IT) in Coastal Kayaking and Level 2 IT in Canoeing. In addition, he is a SUP Instructor, Wilderness First Responder and Leave no Trace Master Educator.  Jeff's credentials are detailed at his website at WavePaddler.com.
Course Venue: Course begins in protected bay with subsequent venues in lakes or coastal waters with constant access to safe landing and within 1.5 nm from shore and at least three of the following four conditions (for assessment):  · 10 – 15 knot winds · 1 – 2 foot waves (chop) (0.3 – 0.6 meters) · 1 – 2 foot surf (0.3 – 0.6 meters) · 1 – 2 knots of current.  See sample for topics covered at https://cdn.ymaws.com/www.americancanoe.org/resource/resmgr/SEI-Courses/L3_CKSMR_Skills.pdf
Waiver.  Also, please review and complete online the ACA/RiverCoast waiver prior to participation.  Feel free to contact Lynne and your counsel with any questions or clarifications.
Saturday & Sunday: December 10 – 11 at San Luis Pass (bay and outside surf zone) which may include optional evening or night paddle.  Shuttle to Surfside or Quintana jetties if necessary for appropriate venue.  Depending on conditions, course may travel to Surfside or Quintana Beach if appropriate.
Waiver.  In addition to the COVID-19 waiver described above, please review and complete online the ACA/RiverCoast waiver prior to participation.  Feel free to contact Lynne and your counsel with any questions or clarifications.
NOTE:  COVID-19 is a highly infectious viral disease transmitted by respiratory droplets containing a type of coronavirus (SARS-CoV-2). It can cause a wide range of serious effects, including death. The disease can be transmitted by individuals who are not experiencing any symptoms, making it particularly difficult to control. Any contact among people introduces the risk of transmission including RiverCoast courses and events. Each participant must take responsibility for choices regarding participation in any and all activities.
Prerequisite skills and coursework:  Participants should be comfortable with the prerequisite Level 2 skills and working on their Level 3 skills. You may want to review the Course Content (but just review – not print – all the links) at https://rivercoast.com/courses/l2-essentials-of-kayak-touring-trip-leader-knowledge-assessment/  Please let me know of any broken links as websites seem to change often.
Optional Room & Board:  Accommodations may be available at the Bayhouse accommodations link or through area motels 979 Vacation Rentals or VRBO.  RV Sites and cabins are within walking and paddling distance through Brazoria County San Luis Pass park.
Rentals & Nearest Airport: A limited number of quality sea kayaks (e.g., NDK) and paddles are available for "demo" at $35 per day. Nearest airport is William P. Hobby International Airport (HOU) with possibility of car-sharing (depending on COVID-19 concerns).
Contact:  Questions or clarifications?  Feel free to contact Lynne Andrus at River Coast.com using at info@RiverCoast.com, 512-917-0939 (cell/text) or 512-292-9968 (office). Registration below. Note that lunch is included with registration.
Projected Tides and station information at San Luis Pass (station 8771972) available from NOAA.  See if you can predict the tides for the weekend (using the 24-hour clock option).  Find the 'Station Home Page' under adjacent tab 'Station Info' to find additional information including current weather conditions.  Note that additional links may be found via Treasure Island MUD.
Chart Excerpt: San Luis Pass
Address:
Treasure Island
, 235 Galleon,
Freeport
,
Texas
,
77541
,
United States
Description:

Please note that parking is limited by neighborhood association.  After unloading your boat, we may ask you to park about one to blocks away at the Treasure Island Municipal Building parking lot.  (We'll direct you there).