We're sorry, but all tickets sales have ended because the event is expired.
ACA L3 Trip Leader Course/Assessment


October 25, 2020 - October 26, 2020




08:00 - 19:00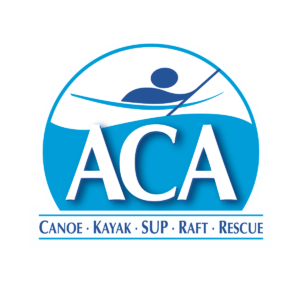 Join Jeff Atkins and RiverCoast for a fun and engaging weekend to improve your rough water skills at San Luis Pass with the chance to complete your Trip Leader assessment. Come play in the waves!
Description: The purpose of the Level 3 Coastal Kayaking Trip Leader (L3: CKTL) training is to prepare individuals who intend to lead other paddlers, either recreationally or professionally, in rough water coastal environments. The emphasis of the training is on leadership and group management while also improving paddling skills, maneuvers, and rescues.  The Level 3 environment includes rough water (wind 10 – 15 knots, waves 1- 2 feet, surf 1 – 2 feet, and current 1 – 2 knots).
This two day course follows ACA's Coastal Kayak Level 3 (L3) Trip Leader (L3:CKTL) course guidelines with the opportunity to earn the ACA Trip Leader assessment (up to Level 3).  In addition, participants may earn their ACA Skills assessment (required for future ACA Level 3 Instructor courses) during this course or later check-off.
NOTE:  COVID-19 is a highly infectious viral disease transmitted by respiratory droplets containing a type of coronavirus (SARS-CoV-2). It can cause a wide range of serious effects, including death. The disease can be transmitted by individuals who are not experiencing any symptoms, making it particularly difficult to control. Any contact among people introduces the risk of transmission including RiverCoast courses and events. All RiverCoast participants must understand ACA's guidelines on COVID-19 and sample waiver.  RiverCoast will adhere to these guidelines.  However, each participant must take responsibility for choices regarding participation in any and all activities.
Sunday & Monday: October 25 – 26 at San Luis Pass (bay and outside surf zone) which may include optional evening or night paddle.  Shuttle to Surfside or Quintana jetties if necessary for appropriate venue.  Depending on conditions, course may travel to Surfside or Quintana Beach if appropriate.
Led by Jeff Atkins, IT L3 Coastal Kayaking with assistance from Lynne Andrus (bio at "About Us").  Jeff Atkins has over 25 years as a Park Ranger with South Carolina State and County Parks.  His experiences include instruction with the Outward Bound School throughout the USA.  Jeff is a Level 5 Open Water Coastal Kayaking Instructor and Level 3 Instructor Trainer IT) in Coastal Kayaking and Level 2 IT in Canoeing. In addition, he is a SUP Instructor, Wilderness First Responder and Leave no Trace Master Educator.  Jeff's credentials are detailed at his website at WavePaddler.com.
Course Venue: Course begins in protected bay with subsequent venues in coastal waters with constant access to safe landing and within 1.5 nm from shore plus at least three of the following four conditions (for assessment):  · wind, 10 to 15 knots ·  waves, 2 to 3 foot (up to shoulder height in kayak) · surf, 2 to 3 foot (controlled landings) ·  current, 1 to 2 knots.  If conditions are not safe or available, students may opt to return for assessment at a mutually convenient date and venue.  Full refund if course is cancelled by RiverCoast (generally only for hurricane or illness).
Waiver.  In addition to the COVID-19 waiver described above, please review and complete online the ACA/RiverCoast waiver prior to participation.  Feel free to contact Lynne and your counsel with any questions or clarifications.
Optional Room & Board:  Accommodations may be available through area motels 979 Vacation Rentals or VRBO. Lunches are provided.
Rentals & Nearest Airport: A limited number of quality sea kayaks (e.g., NDK) and paddles are available for "demo" at $25 per day. Nearest airport is William P. Hobby International Airport (HOU) with possibility of car-sharing (depending on COVID-19 concerns).
Contact:  Questions or clarifications?  Feel free to contact Lynne Andrus at River Coast.com using at info@RiverCoast.com, 512-917-0939 (cell/text) or 512-292-9968 (office). Registration below. Note that lunch is included with registration.
Projected Tides and station information at San Luis Pass (station 8771972) available from NOAA.  See if you can predict the tides for the weekend (using the 24-hour clock option).  Find the 'Station Home Page' under adjacent tab 'Station Info' to find additional information including current weather conditions. What challenges and/or opportunities do you see with the predicted tides? How would heavy North winds or hard rains (with rivers and creeks discharging into our Galveston Bay system) disrupt planning with these predictions?
Address:
Freeport
,
Texas
,
77541
,
United States
Description:

Treasure Island at San Luis Pass.  Please note that parking is limited by neighborhood association.  After unloading your boat, we may ask you to park about one to blocks away at the Treasure Island Municipal Building parking lot.  (We'll direct you there.)  See location at link for Google maps and history of San Luis Pass at https://treasureislandtx.org/site/history/