We're sorry, but all tickets sales have ended because the event is expired.
Accommodation (part or all week)


December 4, 2022 - December 11, 2022




14:20 - 01:20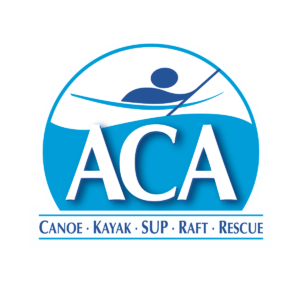 Join RiverCoast for a fun and convenient weekend to improve your rough water skills at San Luis Pass. Come play in the waves!
Accommodations:  For convenience, RiverCoast has secured a second bay house for folks attending Full Moon paddle and Skills course from (a) Sunday night (04-Dec) through Wednesday night (07-Dec) and (b) Thursday night (08-Dec) through Sunday morning (11-Dec).  For paddling through Sunday afternoon, folks will be able to wash kayaks and outdoor shower at the event house nearby.  Costs includes all fees and taxes.  I need to confirm stays by November 20 to be able to cancel with money back.
Bay House –  This bay house on the water has four bedrooms and two baths.  It is across the street from the meeting house where Jeff and Lynne and Paula are staying.  I've not stayed at this house but the description and photos for this Anchor House on Galleon Drive seem complete.  With first choice going to first paid, I believe we can cover costs. Folks can share or sublet among themselves as long as I can account for guests and stay with in contractual agreement (e.g., parking on driveway or municipal parking lot – not on grass or blocking trailer, clean-up including trash, no unexpected damage, no camping or pets).  Overflow parking is conveniently located at the end of the street at the municipal building for Treasure Island.
Waiver.  In addition to the COVID-19 waiver described above, please review and complete online the ACA/RiverCoast waiver prior to participation.  Feel free to contact Lynne and your counsel with any questions or clarifications.
NOTE:  COVID-19 is a viral disease transmitted by respiratory droplets. It can cause a wide range of serious effects, including death. The disease can be transmitted by individuals who are not experiencing any symptoms, making it particularly difficult to control. Any contact among people introduces the risk of transmission including RiverCoast courses and events. Each participant must take responsibility for choices regarding participation in any and all activities.
Rentals & Nearest Airport: A limited number of quality sea kayaks (e.g., NDK) and paddles are available for recent.  Nearest airport is William P. Hobby International Airport (HOU) with possibility of car-sharing (depending on COVID-19 concerns).
Contact:  Questions or clarifications?  Feel free to contact Lynne Andrus at River Coast.com using at Lynne@RiverCoast.com, 512-917-0939 (cell/text) or 512-292-9968 (office). Registration below.
Projected Tides and station information at San Luis Pass (station 8771972) available from NOAA.  See if you can predict the tides for the weekend (using the 24-hour clock option).