We're sorry, but all tickets sales have ended because the event is expired.
ICW - L2 Canoe Touring Instructor Update


March 24, 2022




09:00 - 18:00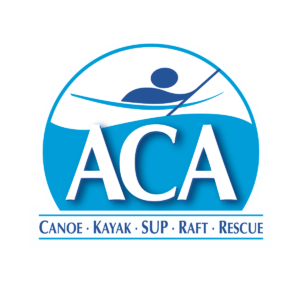 Join Jeff Atkins and RiverCoast for an Instructor Certification Update for ACA Level 2: Essentials of Canoe Touring Instructor Update (1 day/8 hour minimum).  Note – limited registrations (space on first paid basis).
Course Description:  This course is to update candidates currently certified as ACA Instructors as L2 Essentials of Canoe Touring.  Note:  You must currently show up as a L2 Essentials of Canoe Instructor in ACA's Course Management System.  Issues? – Fix them before registering.  Note – if your name does not show as a current instructor at the appropriate level and discipline on ACA's "Find Instruction", then send proof (e.g., email approval) from ACA to show that you qualify.
Although we teach from a fun and continuous learning approach, ACA Instructor Candidates must meet the Instructor Criteria and Assessments to update (either during this workshop or subsequent check-off).
Please review in advance the following ACA documents as you should know them already:
Course Waivers: Please review in advance the ACA/RiverCoast waiver as all paddlesports can be risky.  Please contact Lynne (see info below) if you have any questions or clarifications or trouble accessing any links or other information that you may need.  Please feel free to contact your legal counsel in advance before signing this waiver or the COVID-19 waivers.
NOTE:  COVID-19 is a viral disease transmitted by respiratory droplets. It can cause a wide range of serious effects, including death. The disease can be transmitted by individuals who are not experiencing any symptoms, making it particularly difficult to control. Any contact among people introduces the risk of transmission including RiverCoast courses and events. As ACA Trip Leader or Instructor candidates, please understand ACA's guidelines on COVID-19.  RiverCoast will adhere to these guidelines.  However, each participant must take responsibility for choices regarding participation in any and all activities.  Participants who are not fully vaccinated will wear an appropriate mask at all times.
Course Dates:  All day Thursday, 24-March-2022.  We will meet no later than 9am on Thursday and plan to conclude by 6 pm. Be ready to get on the water!
Course Location:  We begin each day at the Chapel at the San Marcos River Retreat at 444 Pecan Park Drive San Marcos, TX 78666.  Note that you can stay overnight at this building ($20 per night) or make independent arrangement to camp ($10 per night).
Course Venue: This primarily on-the-water course will be on the San Marcos River or nearby lake.  Course conditions specify protected water near shore with winds up to 10 knots, waves up to 1 foot (0.3 meter) or current up to 1 knot.  We may move to a nearby lake if conditions warrant.
Course Ratios:
Tandem: 6 Instructor Candidates: 1 Instructor Trainer
Solo: 5 Instructor Candidates: 1 Instructor Trainer
Prerequisites:  Completion of the appropriate level skills course, assessment course, or demonstration of equivalent skills.    In addition, ACA requirements for all Instructor Certifications include:
Be at least 18 years old
Meet the appropriate essential eligibility criteria
Successfully complete an Instructor Certification Workshop (IDW & ICE)
Be a full ACA member
Upon successful completion, register with the Safety Education & Instruction Council
Have and maintain First Aid and age appropriate CPR
Demonstrate a general knowledge of paddlesports and the ACA
Demonstrate the ability to appropriately perform and teach all of the following material
unassisted in the appropriate venue
Your Maintenance Requirements:  You must have …
Taught at least two courses that meet ACA standards within the four-year certification period and
report the results to the National Office,
Completed an Instructor Update, at the highest level of certification, during the four-year
certification period (this course is you complete it successfully)
Maintained ACA membership and SEIC registration annually.
Instructor Trainer: Led by Jeff Atkins, IT L3 Coastal Kayaking with assistance from an assisting instructor).  Jeff Atkins has over 25 years as a Park Ranger with South Carolina State and County Parks.  His experiences include instruction with the Outward Bound School throughout the USA.  Jeff is a Level 5 Open Water Coastal Kayaking Instructor and Level 3 Instructor Trainer IT) in Coastal Kayaking and Level 2 IT in Canoeing. In addition, he is a SUP Instructor, Wilderness First Responder and Leave no Trace Master Educator.  Jeff's credentials are detailed on Jeff's website at WavePaddler.com.
Contact:  Questions or clarifications?  Feel free to contact Lynne Andrus at RiverCoast.com or at Lynne@RiverCoast.com, 512-917-0939 (cell/text) or voice messate 512-292-9968 (office).  Registration accepted via the secure PayPal (or your credit card) below.