Kayaks & Canoes for Sale
RiverCoast paddles and recommends composite and plastic NDK sea kayaks. We have an inventory of new and used NDK kayaks in stock. Of course we can also order a new kayak for you, custom built in any colors and with other options. Note – custom orders are subject to availability or later delivery. Contact us for details.
Custom NDK – Order by 01-September for 10% discount for Christmas/New Year
Order a Nigel Dennis kayak (NDK) custom built to your specifications. Explore color and feature options with this form or contact us for assistance. Demo our kayaks before ordering your dream kayak with a near perfect fit. Kayaks ordered before 01-September-2020 are built and shipped from Wales. We expect them to arrive around the New Year.
New & Demo NDK
Both Texas and California RiverCoast locations offer new and demo boats for sale. New boats are stored inside with many still wrapped. Demo boats have supervised use in RiverCoast and associated classes and try-outs. We also offer select used and consignment kayaks and canoes.

P&H Cetus classic (2009)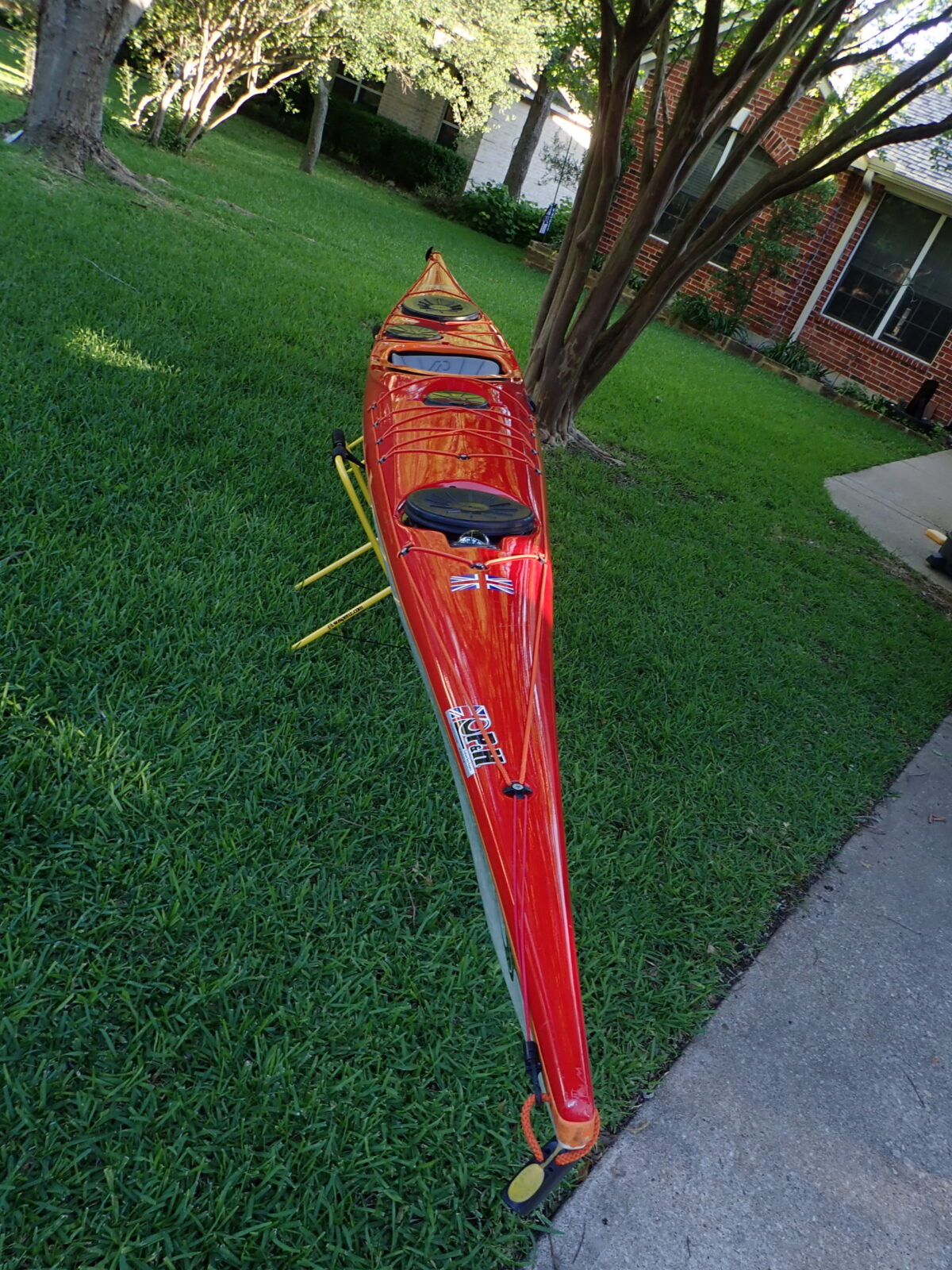 P&H Cetus classic. (Fiberglass). 2009. Red deck/white hull with orange trim.  P70 Brunton compass and upgraded skeg system.  Very good condition.