ACA Coastal Kayak – L2 Skills, Rescues, Bracing & Rolling Options (Private only)
Description: This fun course provides the opportunity to learn ACA level 2 skills and rescue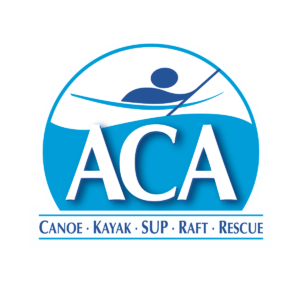 with Jeff Atkins with assistance from Lynne Andrus and/or Paula Scotney-Castle in the following sample skills courses:
Coastal Kayak Basic Strokes and Rescues with Kayak Rolling and Bracing – $200 (lead Jeff Atkins) &
Coastal Kayak Navigation – $25 Saturday evening with on-the-water practice (co-Leads Jeff & Lynne) 
Dates.  All day Saturday and Sunday, 18 and 19 of April 2020 (with bay house accommodations Friday through Sunday nights)
Course Location / Venue.  Offatts Bayou in Galveston is generally a calm, protected water with constant access to safe landing and wPrivithin 0.5 nautical miles from shore and · Winds less than 10 knots · Waves less than 1 foot (0.3 meters) · Current less Privthan 1 knot · No surf – shore break less than 1 ft (0.3 meters).  Classroom and pool activities (up to 10) will be in a rented bay house.  See description and photos at VRBO for more information.
Cancellations.  The course will not be cancelled unless conditions are unsafe (e.g., hurricane force winds).  Also, full refunds for those staying home with viral symptoms or course cancellation due to CDC recommendations for small group gatherings.
Sponsored by Lynne Andrus with assistance from Paula Scotney-Castle.  For more information, please see 'About Us' at https://rivercoast.com/about/ or on the ACA website at https://www.americancanoe.org/members/?id=10759388.
Formal Training led by Instructor Trainer Jeff Atkins, IT L3 Coastal Kayaking with assistance by Lynne or other HASK ACA Instructors. Jeff Atkins has over 25 years as a Park Ranger with South Carolina State and County Parks.  His experiences include instruction with the Outward Bound School throughout the USA.  Jeff is a Level 5 Open Water Coastal Kayaking Instructor and Level 3 Instructor Trainer IT) in Coastal Kayaking and Level 2 IT in Canoeing. In addition, he is a SUP Instructor, Wilderness First Responder and Leave no Trace Master Educator.  Jeff's credentials are detailed on Jeff's ACA member page.
Prerequisites: Course prerequisites include basic knowledge of sea kayaking (see ACA Essentials of Kayak for Touring or Sit-on-Top Kayak -or- equivalent skills and knowledge).  Please feel free to contact Lynne at Lynne@RiverCoast.com or (512) 917-0939 for clarification or assistance on completing this prerequisite or its equivalent.
Waiver.  Also, please review and complete online the ACA/RiverCoast waiver prior to participation.  Feel free to contact Lynne and your counsel with any questions or clarifications.
Equipment: Candidates should bring equipment as appropriate for this training.  Please contact Lynne at Lynne@RiverCoast.com or cell/text at (512) 917-0939 for clarifications or help in obtaining equipment.  Lynne has a limited number of boats and other equipment to share or rent.
Base with recommended but optional Room & Board: Starting Friday night, home base for classroom instruction (e.g., video, navigation) will be in a bay house on Offatts Bayou on the West Bay side of Galveston Island. For those comfortable sleeping on their camping mattress, floor space (with kitchen, kitchen, laundry, and shower) is an option for $135. Bay house description and photos available at https://www.vrbo.com/1642569?adultsCount=10&noDates=true
Station Information including Projected Tides: The best station for our location most likely is Station ID 8771486 – Galveston Railroad Bridge. You may wish to review this NOAA resource, especially the 'Observations'  and ' Tide Predictions' tabs, at https://tidesandcurrents.noaa.gov/stationhome.html?id=8771486.  See if you can replicate the predictions that I found below for our April 18-19 course (using the 24-hour clock option). What challenges and/or opportunities do you see with these tides? How would heavy North winds or hard rains (with rivers and creeks discharging into our Galveston Bay system) disrupt planning with these predictions?