Texas PaddleFest: Instruction & ACA Instructor Update
January 18

-

January 20

Free – $350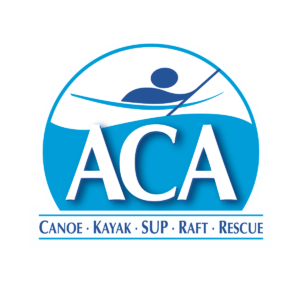 ACA Texas PaddleFest
including Instruction for Everyone plus Instructor Updates and Endorsements!
Central Texas Venues – Austin (and Rio Vista/San Marcos River)
January 18-19-20, 2020
RiverCoast's PaddleFest is the first of a biennial event offering multi-disciplinary kayak and canoe instruction and social interaction among paddlers wanting to learn more and have fun doing so.  RiverCoast values courses that are meaningful and fun and allows instructors to continue learning and improving to enhance their knowledge and skills for themselves and their students' enjoyment. A blend of internationally known and local instructor trainers provide the latest insights and guidance in kayak and canoe strokes and maneuvers.  All paddlers can join in to enrich their paddling while current ACA Instructors can update their instructor status (as required every four years) and earn rolling endorsements.
Featuring ITEs/ITs   (Click on name for more information)
Description:
This multi-disciplinary event meets at Holiday Inn Town Lake for classroom, pool, and lake work with travel to other venues (e.g., Rio Vista for Level 3 River or intermediate Coastal maneuvers on Day 3).  The event includes combined classroom sessions on Saturday morning with discipline specific (coastal kayak, river kayak, canoe) on the water sessions (limited by demand and space available).
Sessions also are required for Instructors who wish to update and as enrichment for other paddlers who are considering becoming instructors or trip leaders or just want to learn more.
Schedule:  A draft schedule can be viewed here.  Note that course offerings and instructors are subject to change if we encounter unforeseen circumstances.  However, the venue and out-of-state instructor trainers/educators (ITs and ITEs) are booked and the event is a go.
Course Registration:  Register by buying "tickets" below in this event page  (to pay through a secure PayPal account).
Level 1 & 2: Saturday/Sunday (January 18 & 19, 2020) – $250 (includes lunch on Saturday and $50 discount to $200 with paid registration prior to December 23, 2019).
Level 3: Saturday/Sunday/Monday (January 18, 19, 20 – $350 (includes lunch on Saturday and $50 discount to $300 with paid registration prior to December 23, 2019).  Third day is required for Level 3 River Canoe and River Kayak Instructor Updates. See * note for Coastal Kayak.
Level 2 and 3 instructors in Coastal Kayak, River Kayak, or River Canoe may take a Rolling instructor endorsement with rolling in the hotel's heated outdoor pool.  Limited availability also is an option for those who wish to observe (and perhaps participate):
* Conditions do not support Level 3 Coastal Kayak update at this venue. Check back as RiverCoast will schedule a separate one-day addition available at San Luis Pass in spring/summer 2020to instructors completing this Level 2 update.
Conditions:  Due to varying weather conditions, this three-day event includes flexibility in location and schedule.  If appropriate conditions are not safe or not available, students may opt to return for assessment at a mutually convenient date and venue.
Note that course registration does not guarantee update of certifications at current level. Instructors must continue to meet all criteria as outlined by the ACA in their particular level of certification. There are no refunds in the case of not meeting these requirements but we will try to help you find opportunities to improve and  re-certify to the level you wish.
Accommodations
The event has a limited block of hotel rooms at Austin's Holiday Inn Town Lake on Interstate 35 and Lady Bird Lake (formerly known as Town Lake).  Book online at Holiday Inn Town Lake or by phone 1-888-615-0509 by January 3 with group code "ACT" for $115 (refundable rate) per night plus ~17% state and local lodging tax.
Another option is the Austin Youth Hostel with varying prices (plus lodging tax) per night. This hostel also is on the lhttps://www.hihostels.com/hostels/hi-austinake and less than a half mile paddle or drive to the hotel. Camping with cabin options are approximately an half hour drive away at state parks (e.g., McKinney Falls State Park) or commercial RV parks (e.g., Lone Star RV Park).
Austin's Rainey Street food/entertainment district is a short walk for sit down restaurant or food truck or small grocery options and evening/night social. Note that Saturday lunch presentation includes hotel lunch as as part of the registration costs but the hotel or Rainey Street District makes other meal plans easy. Lady Bird Lake and Trail for is adjacent to the hotel and hostel for additional paddling and hiking/biking.
Rentals & Nearest Airport:
Holly Orr at Paddle with Style and Susan Eda offer sit-on-top kayaks and recreational canoes for rental.  A limited number of decked kayaks (e.g., NDK, Jackson) and paddles are available for rent from RiverCoast by special arrangement. Nearest airport is Austin-Bergstrom International Airport (AUS). Contact Holiday Inn Town Lake for hotel shuttle availability. Amtrak also stops in Austin with a small depot about 2.5 miles upstream from the hotel. Note – the height of the hotel garage is restricted at 6.5 feet but a limited number of uncovered hotel and hostel parking lot spaces and metered street parking are available.
Again, feel free to contact Lynne with clarifications or technical issues with registration.  Thank you and see you here!
Tickets are not available as this event has passed.